Unlike Gunnerkrigg Court, the comments section of City Face (the first nine pages, at least) is part of the comic universe. The comments come from characters within the comic (or people acquainted with the characters in the comic) who are reading the comic.
Page 1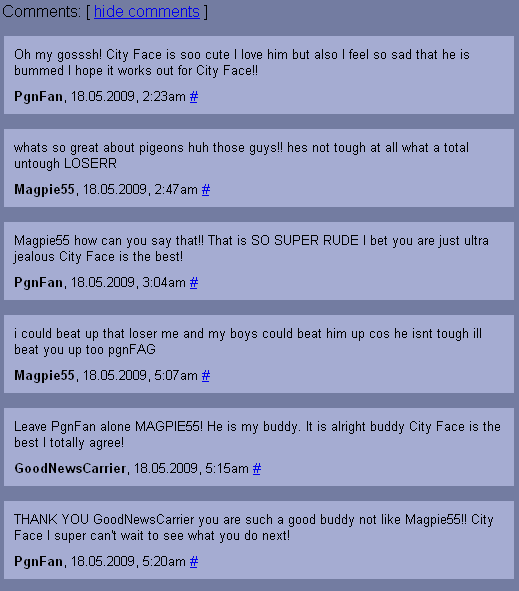 Page 2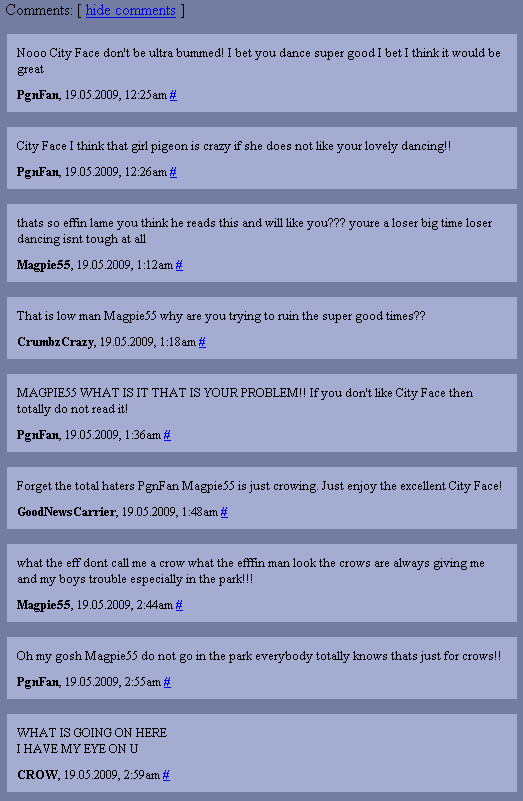 Page 3
Page 4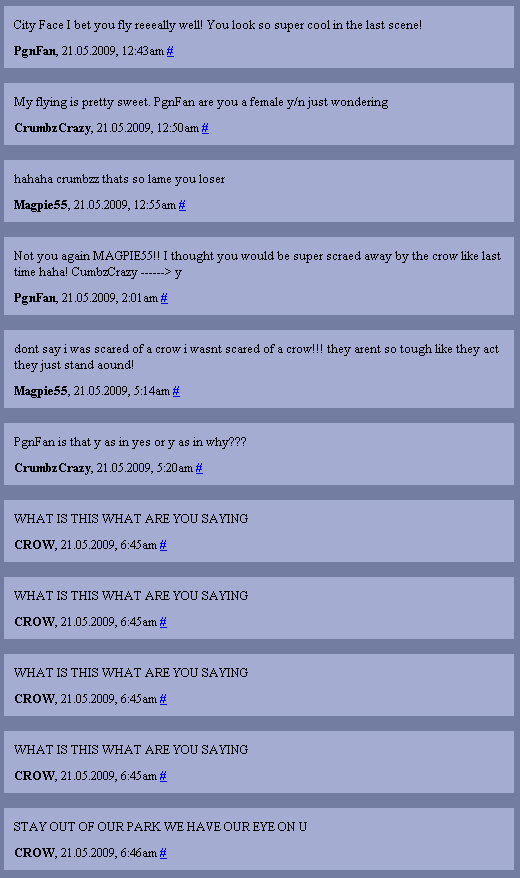 Page 5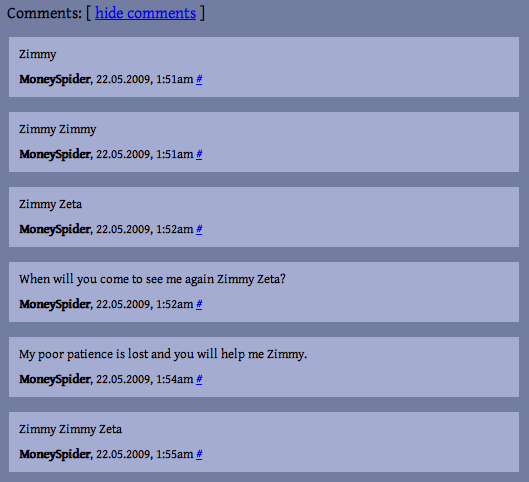 Page 6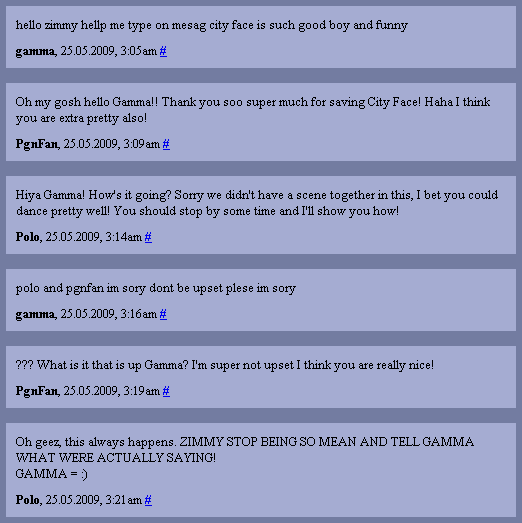 Page 7

Page 8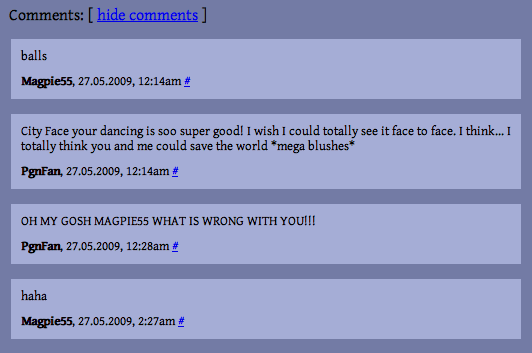 Page 9

See Also
Community content is available under
CC-BY-SA
unless otherwise noted.